National Capital Region Transport Corporation (NCRTC) – a Joint Sector company of Govt of India and States of Delhi, Haryana, Rajasthan and Uttar Pradesh is mandated for implementing the Regional Rapid Transit System (RRTS) project across the National Capital Region, ensuring a balanced and sustainable urban development through better connectivity and access.
Impact on National Capital Region
July 2018 | Railway Gazette International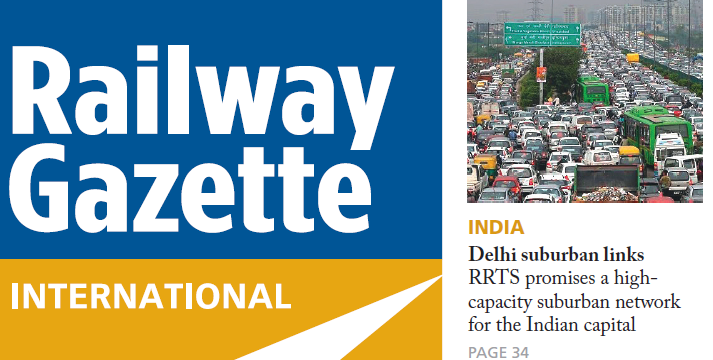 Greater Delhi's economic enabler
Vinay Kumar Singh, Managing Director, NCR Transport Corp
Later this year, tenders are due to be called for construction of a 180 km/h railway between Delhi and Meerut, the first line of the future National Capital Regional Rapid Transit System.
Occupying a stratum between Indian Railways' conventional long-distance inter-city and suburban trains, with some of the hallmarks of an urban metro, RRTS will introduce a new approach for India, offering fast, frequent and high capacity intra-regional rail services. Improved connectivity is needed to address the environmental and mobility challenges posed by a rapidly urbanising society.
NCRTC Board, chaired by Secretary, Ministry of Housing & Urban Affairs, in its meeting held on 6th December 2018, has approved the DPR (Detailed Project Report) of Delhi-Gurugram-SNB (Shahjahanpur-Neemrana Behror Urban Complex) RRTS ...
Managing Director/NCRTC explaining the benefits of RRTS: India's First Regional Rail to Hon'ble Prime Minister at an exhibition organised by Government of Haryana during Kundli-Manesar-Palwal ...